Welcome to
Free Recorders!
Free recorder is a software company who belived that simple high quality easy to use desktop recording should be free. We offer a variety of different recording software titles from desktop screen capture recording to audio voice changing. While all software is free, we made sure to still a high standard so that our users would never have to sacrifice quality for price. All of our software is also intuitively designed so you will be able to start recording as soon as you download the software. Simple download, install and press record!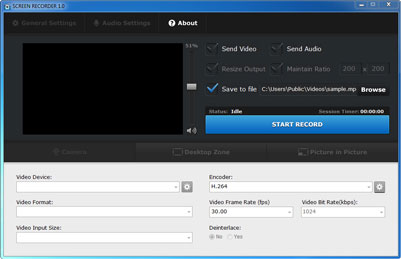 Our flaship software is our free screen recorder. We spared no expense to be sure that this software would deliver the best screen recording quality completely free.
Use the webcam option to record directly from your webcam.

Use the desktop option to record all movments across your desktop

Send both Audio and Video, or simply send just one to show silent video capture, or direct audio

Use a drag function to increase the size of the screen recorder.

Adjust your recording quality, to create smaller files or larger rich detailed video recordings.

Use the resize output option to consistently recorder specific recording sizes or aspect ratios.

Use our picture in picture to give your desktop recording a personal touch. Picture in Picture records your desktop while offering a smaller p-i-p from your webcam
Free recorder also realized that some users enjoy very simple and lightweight single option software so we designed a simple audio recorder as well. While are screen recorder can perform a very similar task, our voice recorder cuts out all the other options and creates a simple high quality voice recording using a one touch process. Record in a variety of different output formats so that transfer of files between users is simple and effective.
Free recorder also realized that users today are also interested in a fun voice changer. Our easy to use voice changing software allows users to have fun by maksing their voice through pitch adjustment, and auto tune capablities. Free recorder hopes you enjoy our great freeware, and checks back in to our website for future updates and new software releases.